CHRIST KINGDOM
EMBASSY

Church
CHRIST KINGDOM EMBASSY is the core Church, a ministry of Heartcall Citywave Ministriesl birthed out of obedience to prophetic direction from God's throne room by the Holy Spirit. A Present Truth
We have a mandate from God to develop a new expression of the Kingdom dimension in the earth
Have authorization, ability to do what he said: that is nature of a mandate
God is requiring us to hear him differently
He is transmitting truth on every bandwidth.
Ps 90:2 Before the mountains were born or you brought forth the earth and the world, from everlasting to everlasting you are God.
Ex 3:14 God said to Moses, "I AM WHO I AM. This is what you are to say to the Israelites: `I AM has sent me to you.'"
Check out our:
non profit organization website
-youth ministry curriculum
-church streaming services
-live stream church services
-internet church services
CHRIST-FORMATION WITH WILSON SEDI ON THE NOW TV
HOST:

Wilson Sedi 8034697553

THURSDAY, OCTOBER 3 AT 4:00 PMTO THURSDAY, OCTOBER 1, 2020 AT 4:00 PM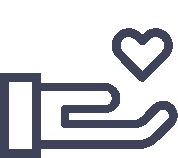 "Whoever is generous to the poor lends to the lord, and he will repay him for his deed."